Career Opportunities with Pat O'Brien Chevrolet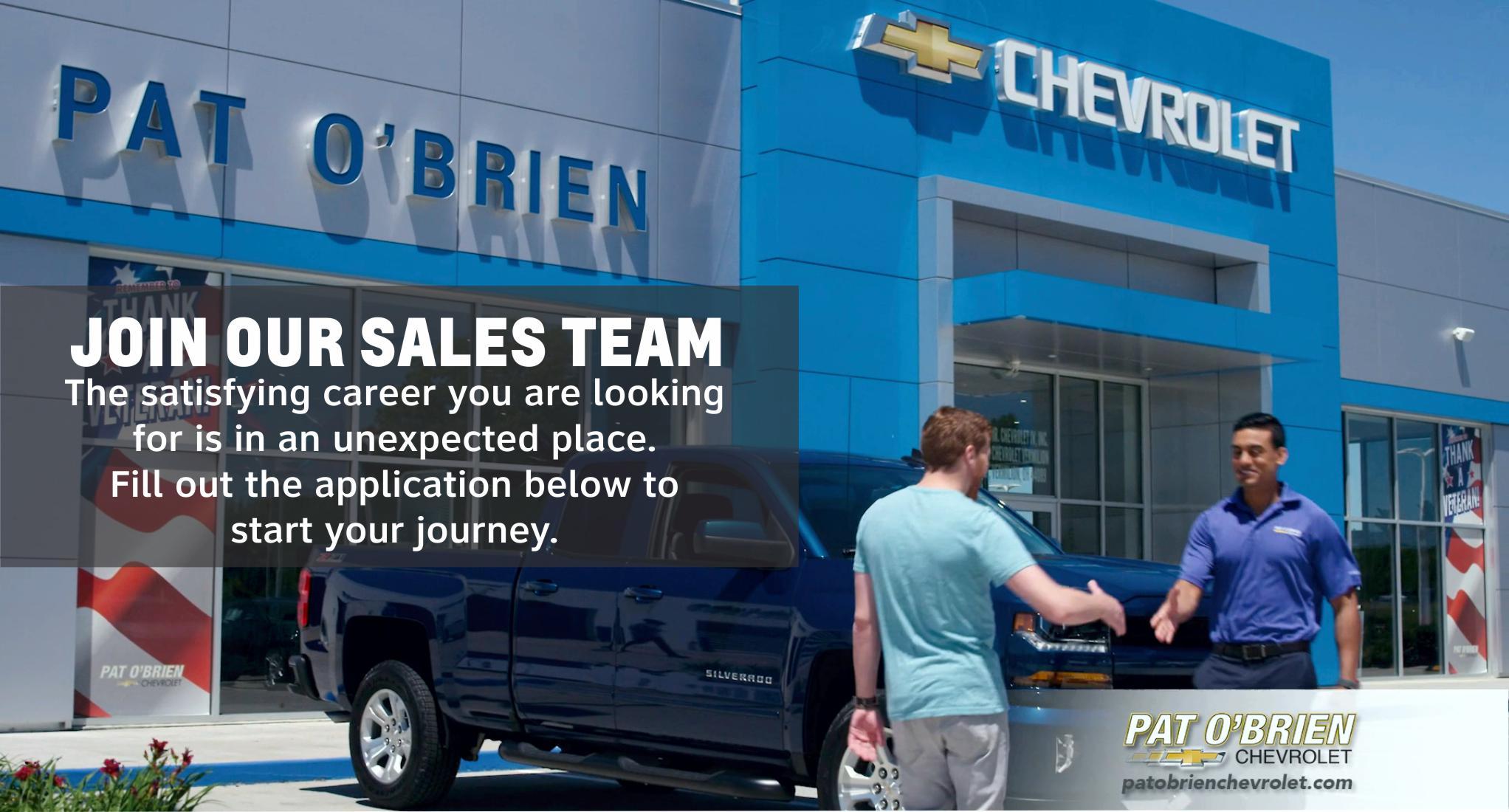 Career Opportunities with Pat O'Brien Chevrolet
Thank you for your interest in joining our team at Pat O'Brien Chevrolet.
This could be the best career decision you may ever make.
You don't need sales experience, in fact we prefer applicants that come from outside the car industry.
Here at Pat O'Brien Chevrolet we aren't just in the car business, we are in the people business.
Every day we help people find solutions, we make friends and everything we do is based on constantly improving.
Being a member of our sales staff requires commitment. A commitment to treat customers with a level of service and integrity that is unmatched in the industry. A commitment to a job that can be rewarding beyond words.
We look forward to reviewing your qualifications and evaluating whether you are the right fit for us.
If you are looking for information about what sets Pat O'Brien Chevrolet apart from other dealerships, just look at the pictures, check out
what our customers say
or come on out to one of our
community events
.